The Moundsville Middle School Art Program
Of all the programs at Moundsville Middle School, very few are getting the attention of staff, students, and parents like the art program. Headed by Mrs. Van Scyoc, the art program has continued to be something not just to brag about, but something that you have to see to believe. 
Students are learning to do everything from the classics we all know such as painting and drawing to even more interactive and expressive activities such as sculpting and pottery.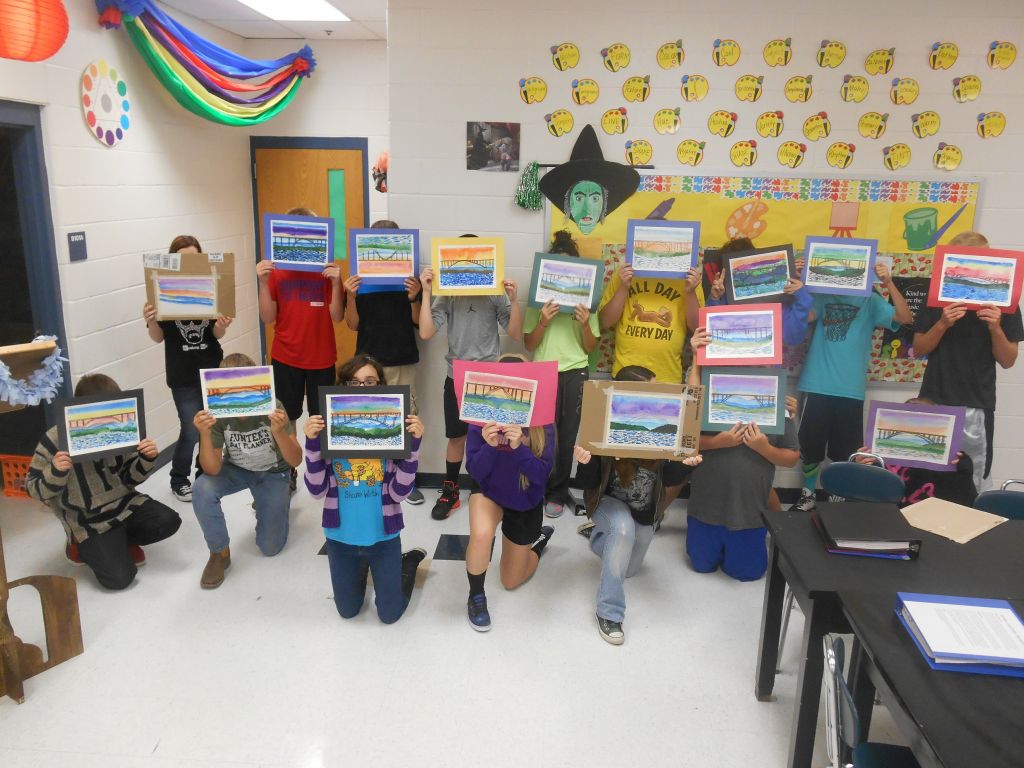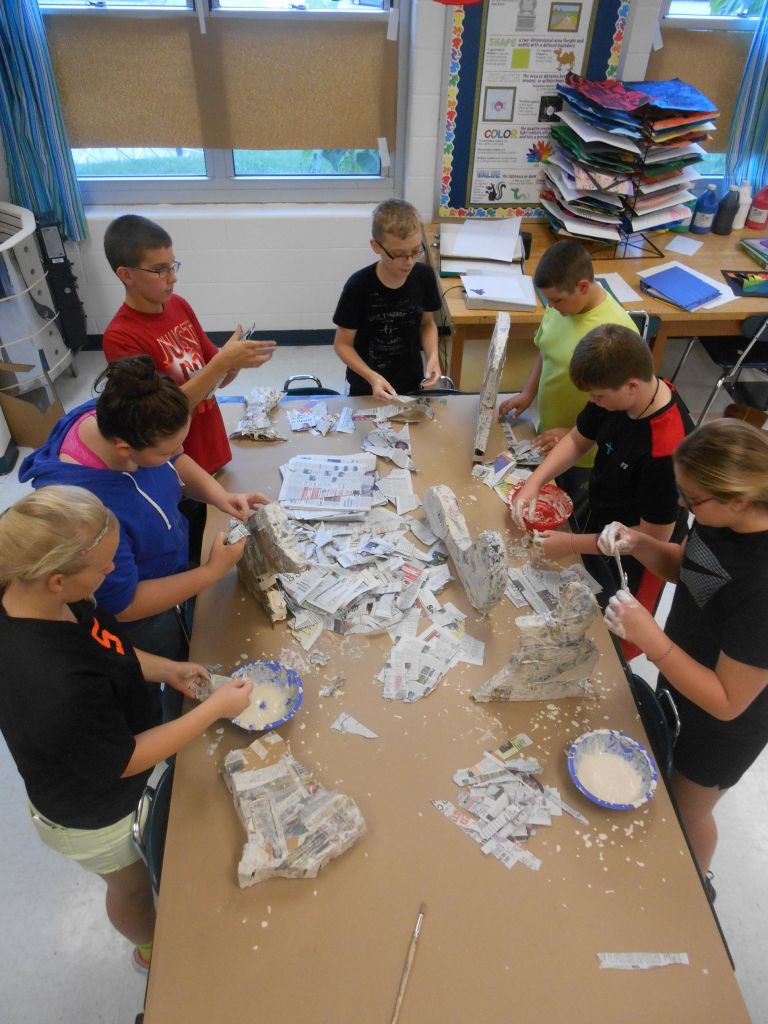 Whether the students are working with paint or paper, the art students of Moundsville Middle School are learning to appreciate the finer things in life and think in new, expansive ways.
Awards for the 2015-2016 School Year
The Lions International Peace Poster Contest
We'd like to congratulate the following middle school students on their winning entries in the Lions International Peace Poster Contest. Contestants were asked to create a poster that visually communicates the contest theme, "Share Peace."
From left to right:
Brittany Birch (WesBanco), Logan Riggenbach (3rd place), Morgan Brisco (2nd place), Justice Robinson (1st place) and Ms. Saunders of the Lions Club.
Main Street Bank Billboard Christmas Contest
Belle Corley, an 8th grader from Moundsville Middle School, was awarded the winning entry in the Main Street Bank Christmas theme billboard contest.
For her winning entry, Belle was awarded a gift card and replica of her design. The themed billboard is currently located near Pizza Hut in Glen Dale.