English, Language Arts, and Reading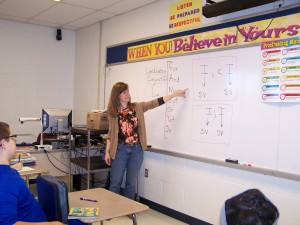 Language is the basis for all communication.
To be able to communicate well takes the teacher and his/her students working together to learn the ins and outs of the English language, and at Moundsville Middle School, we pride ourselves on the efforts we take to prepare students to read and write in the real world. From our reading and English classes to our reinforcement in skills, giving our students the abilities to read and write are one of our highest priorities.